erica kaufman is the author of several chapbooks including: censory impulse (big game books, 2007), civilization day (open24hours, 2007), and a familiar album (winner of the 2003 New School University Chapbook Contest). erica is also the co-curator/co-publisher of Belladonna*/Belladonna Books, a small press and reading series that promotes the work of women writers who are adventurous, experimental, politically involved, multi-form, multicultural, multi-gendered, impossible to define, delicious to talk about, unpredictable, dangerous with language. erica lives in brooklyn.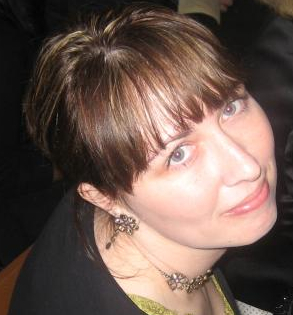 Reb Livingston is the author of Your Ten Favorite Words published by Coconut Books (
www.yourtenfavoritewords.com
), editor of No Tell Motel (
www.notellmotel.org
) and publisher of No Tell Books (
www.notellbooks.org
). With Molly Arden, she co-edits The Bedside Guide to No Tell Motel anthology series.